Welcome to KRPR 89.9 - Rochester, MN
Thank you for choosing 89.9 KRPR as your radio companion.  Everyday we deliver the "golden age of rock" in an eclectic, free form style.  No gimmicks.  No games.  Just great classic rock.  Radio, the way it was meant to be.  Oh, and if you wouldn't mind, tell your friends about us.
Looking to nominate a Community ROCK STAR?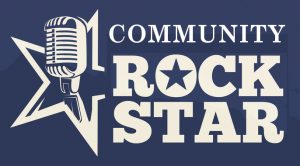 Nomination Form