RADIO SHOWS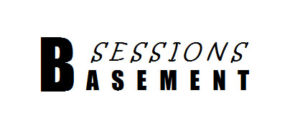 Basement Sessions
Basement Sessions with Chad and Dave Mondays at 9 pm
An hour of rock music hosted by two of Rochesters' favorite Classic Rockers.
Into the Music
Into the Music with Al Neff – Tuesdays at 9 pm and Saturdays at 7 pm
Into the Music highlights the most important artists and events that evolved the sound of 20th century music; pop, rock, folk, blues & country. The series is created by Hwy. 61 Productions to provide an informative, entertaining resource to spark each listener's mission of musical discovery. Our goal is to enhance the enjoyment of music through awareness and understanding by sharing the stories and their soundtracks with the world.
The Bill and Curt Rock Show
The Bill and Curt Roch Show with Bill and Curt Thursdays at 9 pm
An hour of Bill and Curts awesome blend of "GREAT TUNES!"
You can reach Bill and Curt here: rockshow@charter.net
The Classic Album Show
The Classic Album Show with Brian Taylor- Fridays at 9 pm
A full length album feature that spins the vinyl on a great record.
Floydian Slip
Floydian Slip with Craig Bailey Saturdays at 9 pm
"Floydian Slip" is a one­-hour, weekly radio journey through the history of the rock band Pink Floyd. Host Craig Bailey works classic Floyd songs, deep album cuts and Floyd's unique brand of ambient segues into a seamless blend of music and sound best described as a listening experience.
"Floydian Slip" on KRPR is a weekly destination for Floyd fans!
The Grateful Dead Hour
The Grateful Dead Hour with David Gans Saturdays at 10 pm
The Grateful Dead Hour is a weekly radio show broadcast from coast to coast, delivering a healthy dose of America's favorite band. The program features live concerts straight from the Grateful Dead's vault, in addition to music influenced by the Dead, live studio performances, in-depth interviews with core four Dead members as well as other great bands as well as an in-depth look into the world that revolves around the Grateful Dead.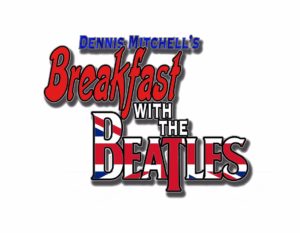 Breakfast With The Beatles
Breakfast With The Beatles with Dennis Mitchell- Sundays at 9 am
A two hour musical journey through the music and memories of the Beatles
Heard on more than 70 radio stations worldwide, Dennis Mitchell's Breakfast With The Beatles" has now been on the air every weekend for 25 years. A fun show for Beatles fans young, old and in between.
Look Back with Brian Taylor
Look Back with Brian Taylor- April through September, Sundays and Wednesdays at 7 pm
A musical class reunion on the radio.